We provide a list of upcoming sermons with the titles and texts of messages to be preached over a year-long span (with some now-and-then changes that come up).
By giving this information ahead of time, we encourage prayerful and thoughtful engagement with the text prior to hearing the sermon.
In this way, we hope people will better grasp the Word that speaks with authority and grace to all who will hear it.
2022 Sermon Calendar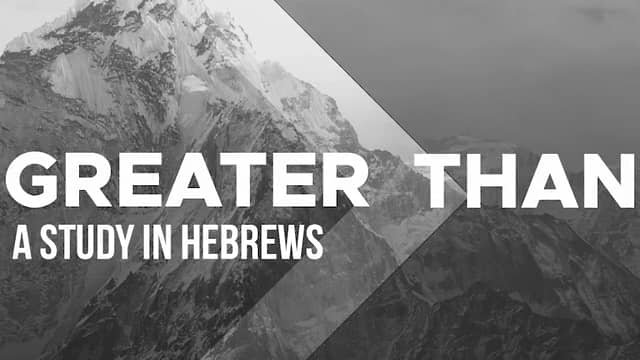 2022 Calendar: Hebrews + some breaks in between

Back to Hebrews
December 11, 2022 – Guest Preacher: Ben Van Holstyn (TVBC member and intern 2022-23) | Hebrews 11:13-16 (strangers and exiles) ... Lord's Supper
December 18, 2022 – Text: Matthew 2 | Pastor Nelson preaching
December 25, 2022 – Text: Galatians 4:4-7
...Hebrews study will continue into early 2023.
2023 PROPOSED PREACHING CALENDAR....
1. Sunday, January 1st (1/1/23) – Hebrews 11:20-22 (Issac, Jacob, Joseph)
2. Sunday, January 8th (1/8/23) – Hebrews 11:23-29 (Moses)
3. Sunday, January 15th (1/15/23) - Hebrews 11:30-31 (Joshua, Rahab)
4. Sunday, January 22nd (1/22/23) - Hebrews 11:32-40 (End of chapter)
5. Sunday, January 29th (1/29/23) - Hebrews 12:1-2
6. Sunday, February 5th (2/5/23) - Hebrews 12:3-6
7. Sunday, February 12th (2/12/23) – Hebrews 12:7-11
8. Sunday, February 19th (2/19/23) – Hebrews 12:12-17
9. Sunday, February 26th (2/26/23) – Hebrews 12:18-24
10. Sunday, March 5th (3/5/23) – Hebrews 12:25-29
11. Sunday, March 12th (3/12/23) – Hebrews 13:1-3
12. Sunday, March 19th (3/19/23) – Hebrews 13:4
13. Sunday, March 26th (3/26/23) – Hebrews 13:5-6
14. Sunday, April 2nd (4/2/23) – Hebrews 13:7-9
15. Sunday, April 9th (4/9/23) – Resurrection (Easter)
16. Sunday, April 16th (4/16/23) – Hebrews 13:15-16
17. Sunday, April 23rd (4/23/23) – Hebrews 13:17
18. Sunday, April 30th (4/30/23) – Hebrews 13:18-25
19. Sunday, May 7th (5/7/23) – Genesis 1:1-2
20. Sunday, May 14th (5/14/23) – Genesis 1:3-5
21. Sunday, May 21st (5/21/23) – Genesis 1:6-19
22. Sunday, May 28th (5/28/23) – Open
23. Sunday, June 4th (6/4/23) - Genesis 1:20-25
24. Sunday, June 11th (6/11/23) - Genesis 1:26-31
25. Sunday, June 18th (6/18/23) – Genesis 2:1-3
26. Sunday, June 25th (6/25/23) – Genesis 2:4-7
27. Sunday, July 2nd (7/2/23) – Open
28. Sunday, July 9th (7/9/23) – Genesis 2:8-17
29. Sunday, July 16th (7/16/23) – Genesis 2:18-25
30. Sunday, July 23rd (7/23/23) – Genesis 3:1-8
31. Sunday, July 30th (7/30/23) – Genesis 3:9-15
32. Sunday, August 6th (8/6/23) - Open
33. Sunday, August 13th (8/13/23) – Genesis 3:16-24
34. Sunday, August 20th (8/20/23) – Genesis 4:1-10
35. Sunday, August 27th (8/27/23) – Genesis 4:11-26
36. Sunday, September 3rd (9/3/23) – Open
37. Sunday, September 10th (9/10/23) – Genesis 5
38. Sunday, September 17th (9/17/23) – Genesis 6:1-8
39. Sunday, September 24th (9/24/23) – Genesis 6:9-22
40. Sunday, October 1st (10/1/23) – Genesis 7:1-24
41. Sunday, October 8th (10/8/23) – Genesis 8:1-22
42. Sunday, October 15th (10/15/23) – Genesis 9:1-7
43. Sunday, October 22nd (10/22/23) – Genesis 9:8-17
44. Sunday, October 29th (10/29/23) – Open
45. Sunday, November 5th (11/5/23) – Genesis 9:18-29
46. Sunday, November 12th (11/12/23) -- Genesis 10
47. Sunday, November 19th (11/19/23) – State of TVBC
48. Sunday, November 26th (11/26/23) – Genesis 11:1-9
49. Sunday, December 3rd (12/3/23) – Genesis 11:10-32
50. Sunday, December 10th (12/10/23) – Open
51. Sunday, December 17th (12/17/23) – Open
52. Sunday, December 24th (12/24/23) – Open
53. Sunday, December 31st (12/31/23) - Open