There are many today – both unbelievers and professing Christians – who question the necessity, relevance, and importance of the local church. And our generation has created a new category that biblical and historical Christianity never conceived of: UNCHURCHED CHRISTIANS.
In contrast, the position of historic Christianity can be summarized in the words of CYPRIAN who said, "Outside the church there is no salvation. In other words, the biblical answer to the question "Who needs the church?" is this: Whoever wants to be saved.
To be clear: This does not mean that church membership, attendance, and participation can save you. God forgives our sins by grace alone through faith alone because of Jesus Christ alone.
But God has made the church the stewards of the gospel of Jesus Christ. So, in practicality, a person can be a church member without being a Christian (2 Tim. 2:19-21). However, biblically, we are not sure a person can be a healthy, growing, fruitful Christian without being a participating member of a local church. Christian assembly is a biblical requirement for Christians.
And throughout church history, whenever biblical Christianity has been practiced, Christians have had a high view of the church. Unfortunately, this is not the case in the day and times in which we live.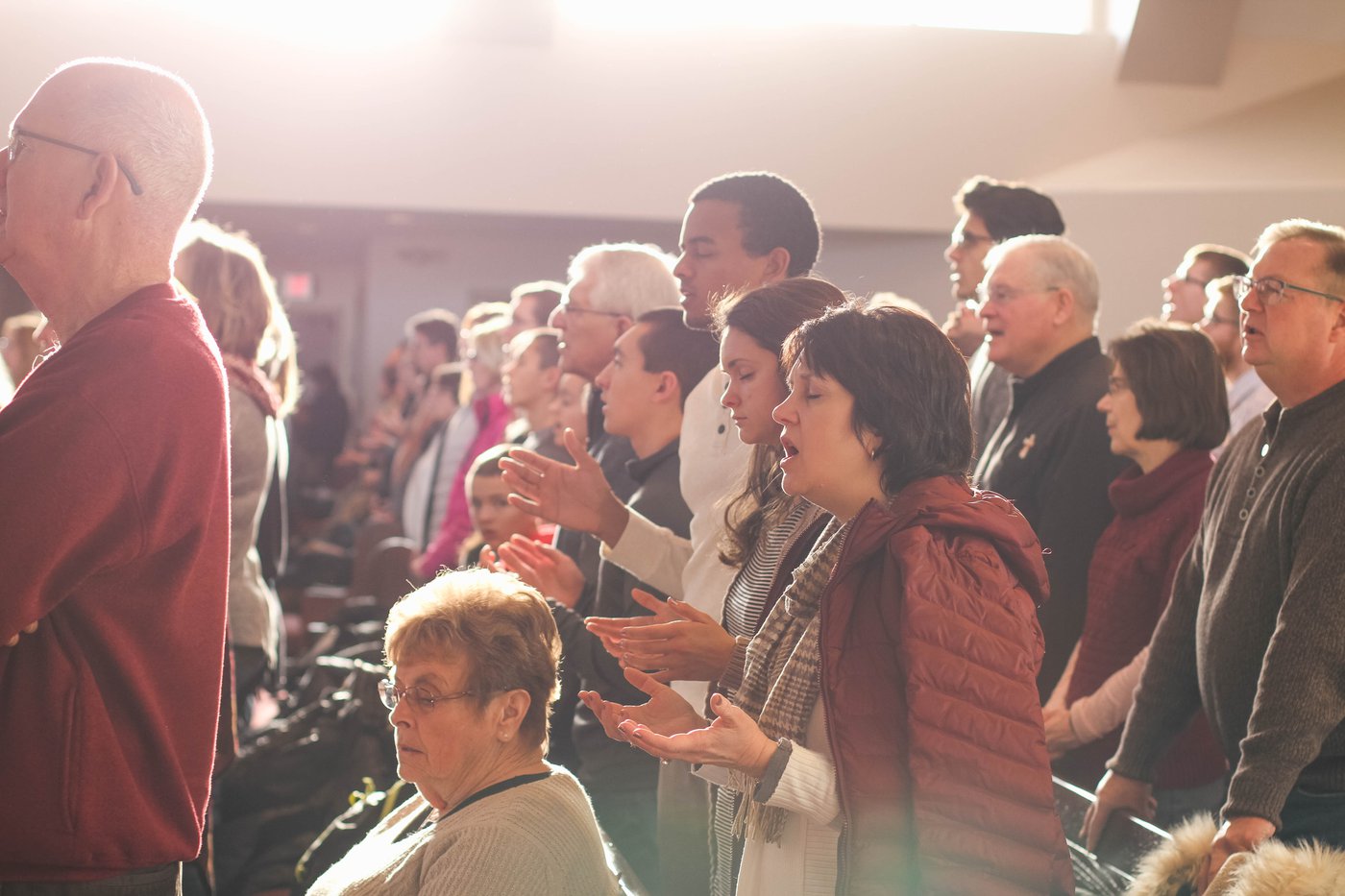 From fellow pastor H.B. Charles (Jr.), here are 25 reasons why you should regularly take part in the public and corporate worship assemblies of your local congregation:
1. The word of God teaches it (Heb. 10:24-25). A high and correct view of scripture demands regular church attendance.
2. Corporate worship is where the preaching and teaching of God's word takes place (2 Tim. 4:1-5).
3. It follows the example set by the Lord Jesus Christ (Luke 4:16).
4. It honors the best and brightest day of the week – Sunday, the Lord's Day – the day on which the Lord Jesus rose from the dead (Matt. 28:1).
5. It is a wise and proper use of the privilege we have to publicly and corporately worship God. There are Christians in other lands who do not have this freedom. The only way for us to express our gratitude for this liberty is to use it faithfully and thankfully (1 Pet. 2:16).
6. Your neglect of corporate worship grieves the Holy Spirit who lives within the individual believer and the church as a whole (Eph. 4:30).
7. It brings joy to the spiritual leaders who watch over your soul and who must give account for you. Absenteeism grieves them and is unprofitably for you (Heb. 13:17).
8. It demonstrates that you share the mission and ministry of the particular church family of which you are a member (2:42).
9. Your absence from church services renders it difficult, and in some instances impossible, for you to participate in the church's mutual ministry to itself, especially the "one another" commands of the New Testament (2 Cor. 13:11).
10. You need the encouragement that comes from the assembling of the saints (Heb. 10:24-25). In fact, the more evil the days become, the more you need this encouragement.
11. God demands first place. We should give God the first part of our financial increase. We should have a daily quiet time to give God the first part of our day. And we should regularly attend church on Sunday to give God the first part of our week (Matthew 6:33).
12. It reminds you that God has made you a part of a new community of people through faith in Jesus Christ (Rom. 12:5).
13. It is a way of preserving the unity of the Spirit in the bond of peace (Eph. 4:3).
14. Public and corporate worship is one of the key places where you exercise your spiritual gifts. It is a strategic place to minister to other believers (1 Co. 14:12-14).
15. You regular attendance serves as a positive example and influence for others (1 Th. 1:7).
16. If you take part in some ministry of the church – and you should – your absence can hinder the overall effectiveness of the group and discourage other members (2 John 10-12)
17. Being involved in public and corporate worship services counteracts our self-centeredness (Matt 16:24).
18. You should take the time to stop and say "thank you" to God for bringing you through another week (Psa. 118:24).
19. Absenteeism is a poor testimony to unbelievers who see your inconsistency (John 13:34-35).
20. True and saving faith will create love for that which Christ loves; namely, the church (Eph. 5:25).
Regularly attending church services is a fundamental way to show your love for the bride of Christ.
21. It is the practice of good habits like regular church attendance that builds spiritual character.
22. The New Testament teaches us to recognize, to share all good things with, to submit to, and to honor the spiritual leaders who teach us the word. Attending worship is a way of doing that. (Remember, not only are we accountable to the word of God, we are also accountable to those who God uses to teach us his word. Heb. 13:17)
23. Attending public and corporate worship services renews and strengthens us for the days ahead (Heb. 10:24-25).
24. Corporate worship helps reinforce the truth that worship is not about getting from God. Fundamentally, Christian worship is about giving to God.
25. Public and corporate worship is the officially designated place to carry out the ordinances of the church – Baptism and the Lord's Supper.
Source: https://www.hbcharlesjr.com/2012/09/11/the-importance-of-regular-church-attendance/
Let them thank the Lord for his steadfast love, for his wondrous works to the children of man! Let them extol him in the congregation of the people, and praise him in the assembly of the elders. – Psalm 107:31-32